Welcome to Kiba Studios of Mentor
7625 Mentor Ave. Mentor, OH 44060

Located inside of Carpet One Floor & Home
Store Hours
Mon. & Thursday 10:00am - 8:00pm | Tue.-Wed., Fri-Sat: 10:00am - 6:00pm | Sun: Closed
Welcome to Kiba Studios of Mentor
Your favorite locally-owned, neighborhood flooring experts invite you to visit our new Kiba Studios kitchen and bath showroom. Located inside Carpet One, Kiba Studios makes it easier than ever to bring the home remodeling projects you've been dreaming of to reality. Now you'll find Mentor and Oak Village's most spectacular flooring selection and cutting-edge trends in cabinetry and hardware, bath vanities, countertops, tile and backsplash, lighting, closet systems, storage solutions and more – all in one fun-to-shop environment. Plus, receive one-on-one assistance from expert Kiba kitchen and bath designers to design a jaw-dropping, high function living space that will restore your love of and pride in your home.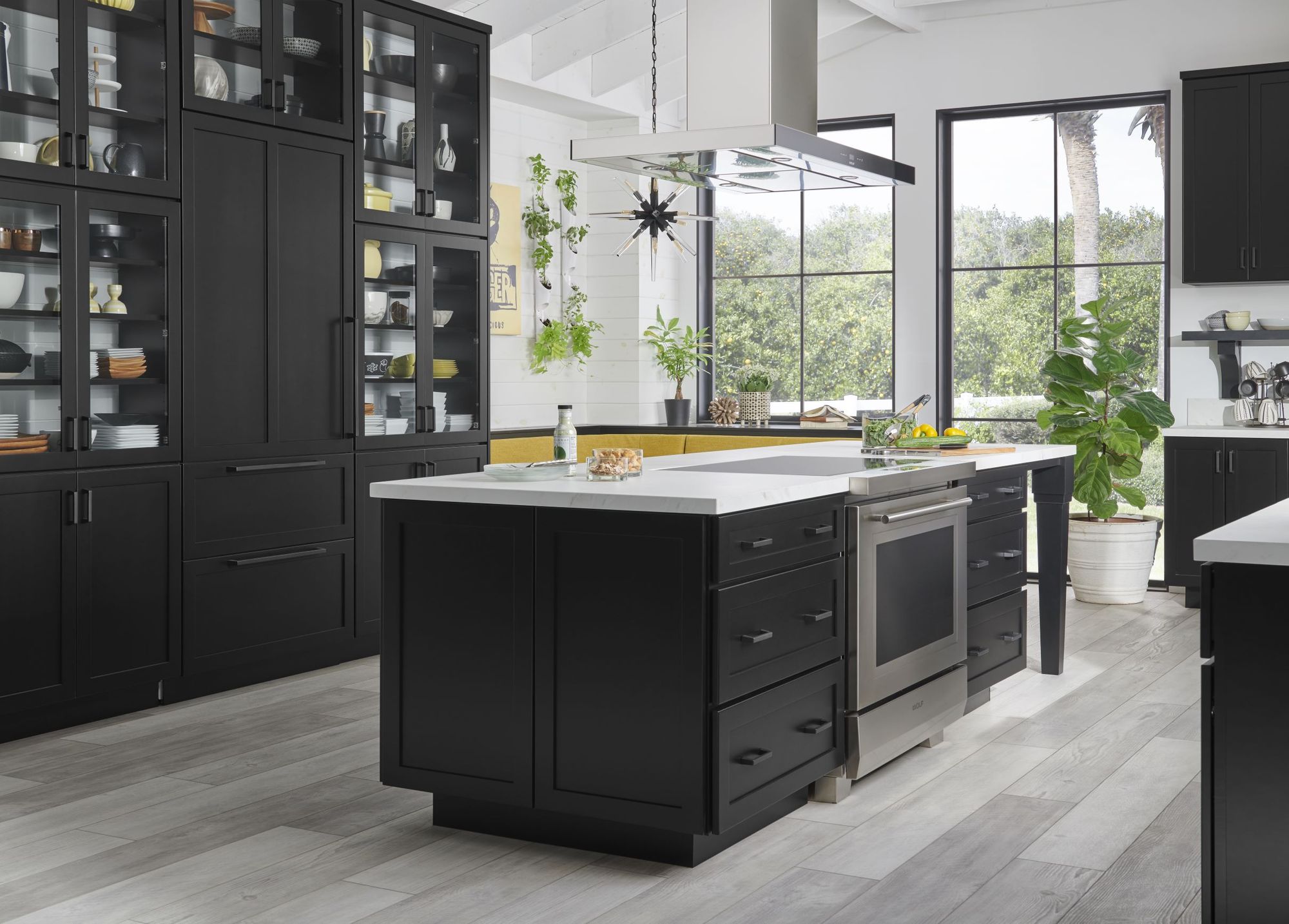 Bring Your Dream Kitchen to Life
Our goal is to remove the struggle and enhance the 'Wow!' in kitchen remodeling. Kiba kitchen design experts listen to your needs, take into consideration your style preferences, and offer you innovative solutions for workflow, storage, organization and energy efficiency. We'll help you pair beautiful materials and smart design to create a space that impresses your guests, simplifies daily meal prep, and enhances the value of your home.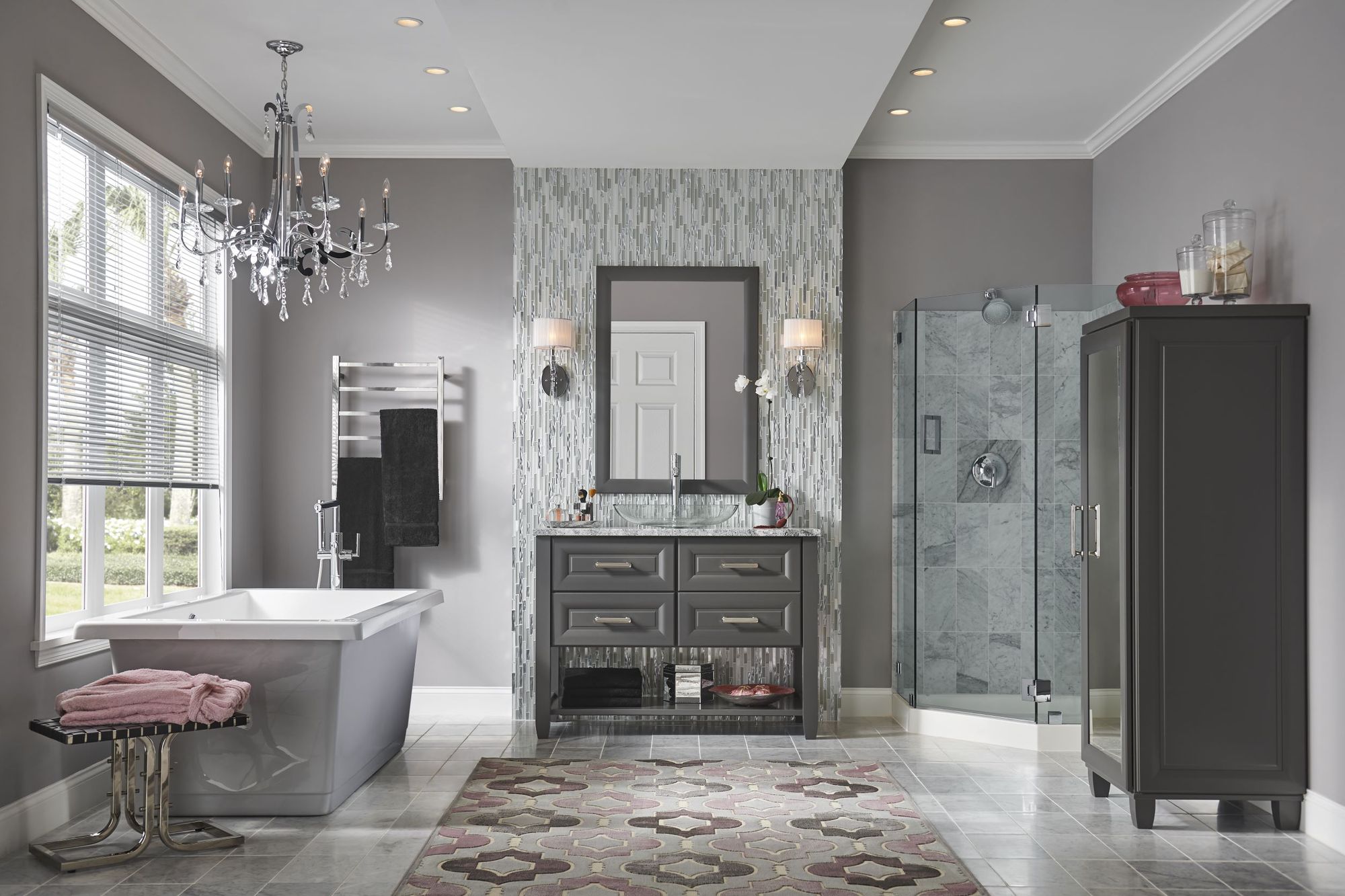 Bathroom Remodel Made Simple
Never before have bathrooms received so much attention! These typically smaller spaces serve great big functions, ranging from simple hygiene to rinsing away a very long day. Now, with help from a Kiba Studios professional designer, your bathrooms can look more beautiful than ever. We'll help you reimagine the functionality of your bath with effective space planning and innovative new fixtures, flooring, sinks, faucets, vanities, shower systems, tubs and more. Visit Kiba Studios inside Carpet One of Mentor and see how simple we've made bath remodeling.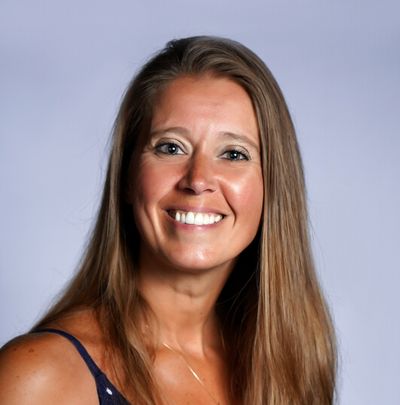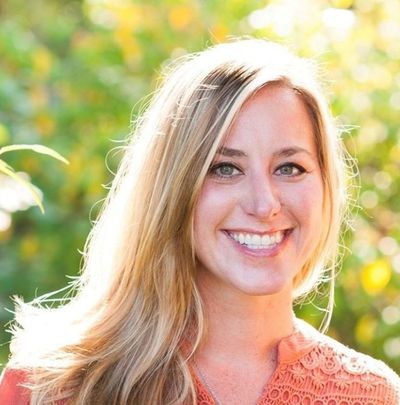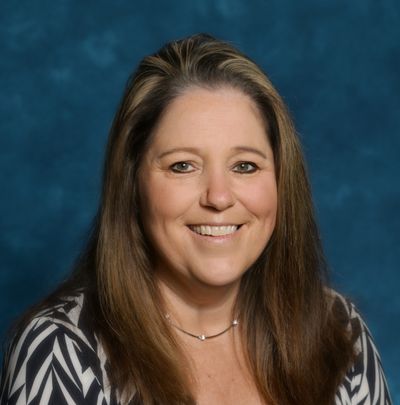 Why Choose Kiba Studios of Mentor?
Because we're locally owned, our customers enjoy a level of dedication and unparalleled service that simply cannot be found in other flooring, kitchen and bath stores. We take great pride in delivering beautiful home remodeling projects for our neighbors, our friends and our families.
We also enjoy helping our community grow and thrive through membership in the Mentor Area Chamber of Commerce and involvement in Habitat for Humanity, The Junior Women's Club of Mentor, Mentor Women's Softball League, Eastlake North High School, Lake Erie College, Downtown Willoughby Cruise-In, and Big Brothers Big Sisters.
Serving our community and its remodeling needs is our passion – and it shows in our work. Stop in to meet the team! We're eager to help you achieve your remodeling dreams.
Photos Of Our Kitchen And Bath Remodeling Showroom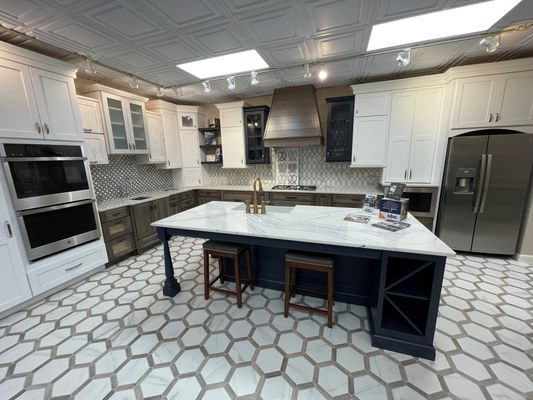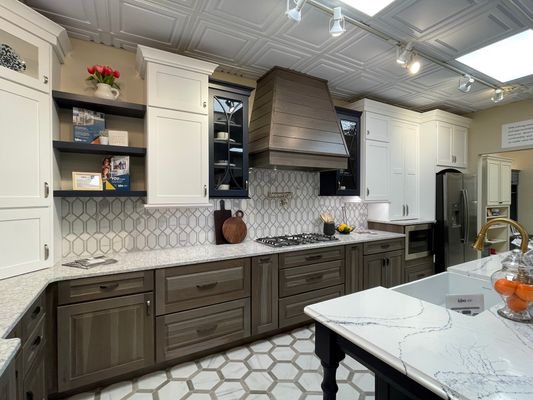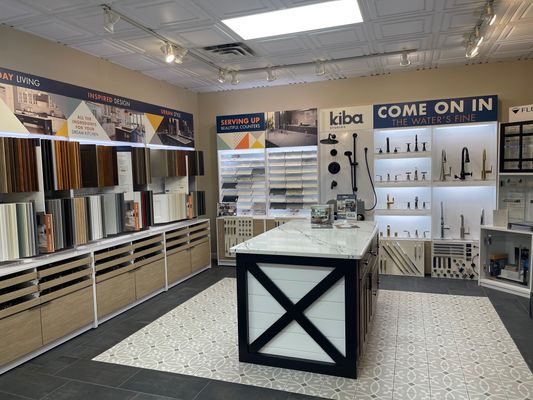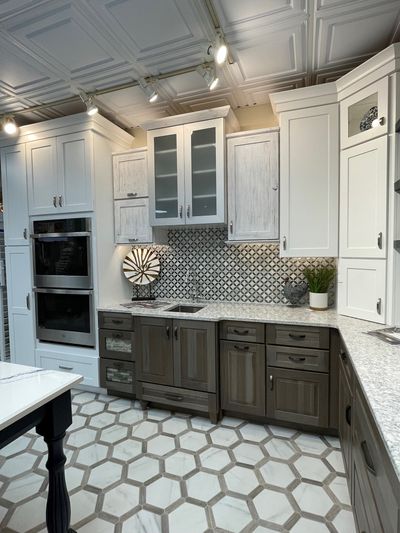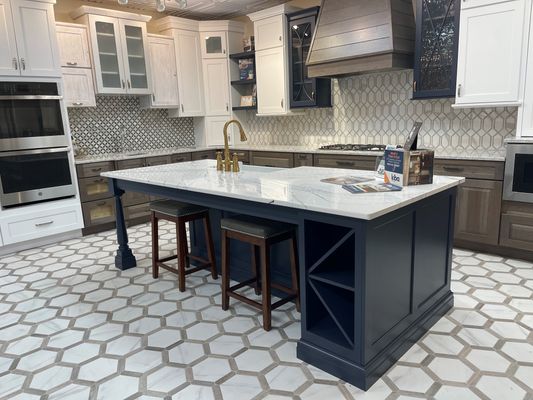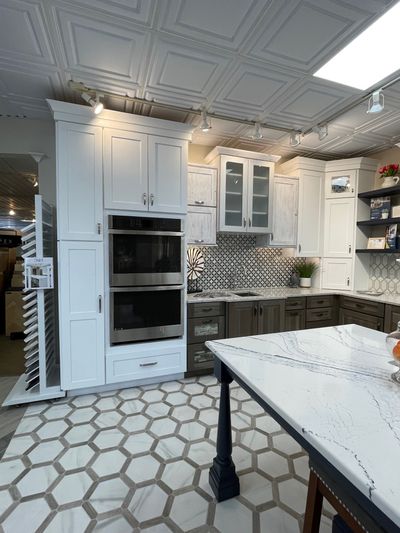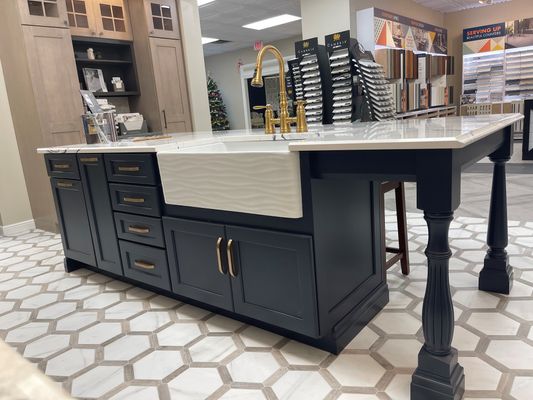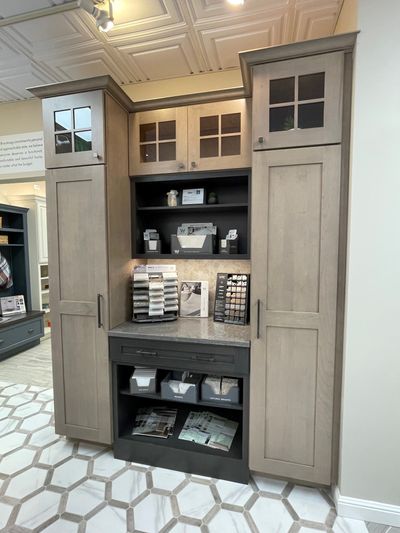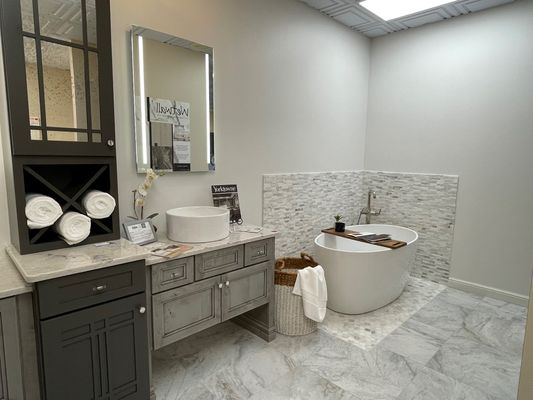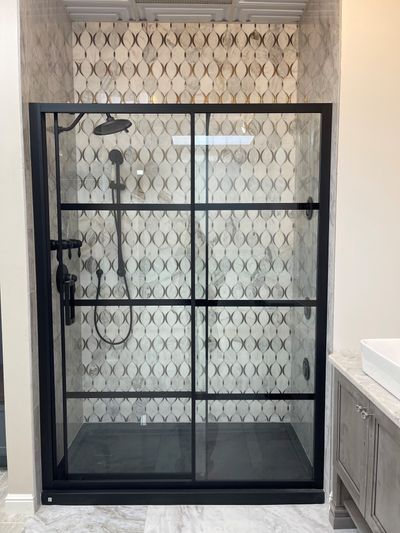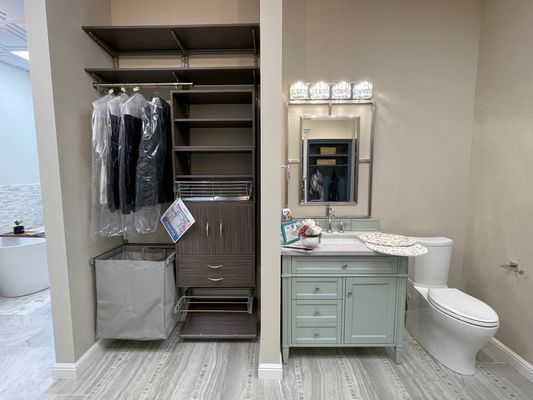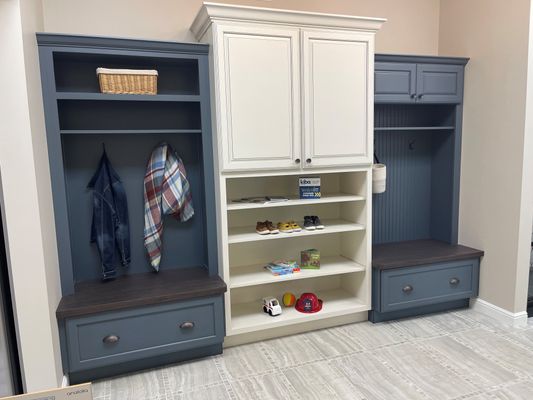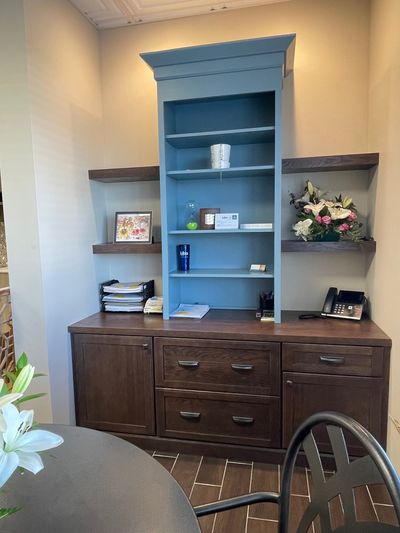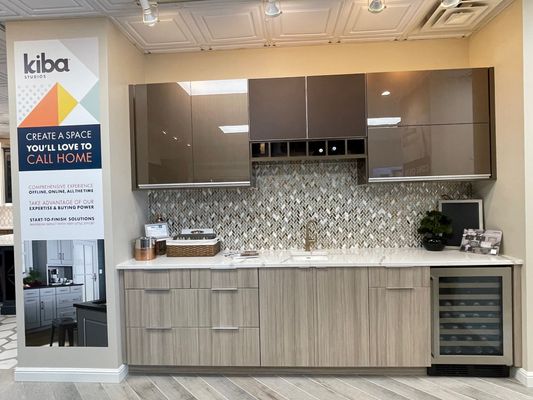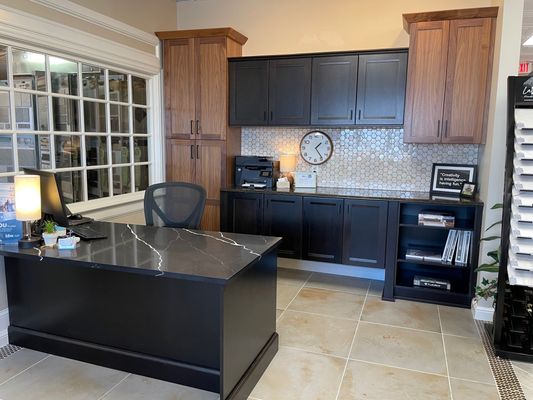 Get In Touch Today
Do not fill this form out if you're a solicitor.